Established and registered with CRICOS in 2008 Australasia Language College (ALC) continues to grow and establish a strong industry presence.
Our aim is to provide the General English, English for academic purpose, English for theology and IELTS preparation training course for students world wide. Delivered by training experts along with unique training methods.
Australasia Language College (ALC) is an excellent training organisation of Australia, with three campus locations, Sydney City, Blacktown and Tasmania. Hosting students from Asia, South America, Europe and many other countries.
In Australia, two agencies monitor and regulate the quality of international education: the Tertiary Education Quality and Standards Agency (TEQSA) and the Australian Skills Quality Authority (ASQA).
They were both established by the Australian Government to make sure education providers and courses meet quality standards. Together, they protect international students studying in Australia. They are responsible for regulating the quality of English language colleges like ALC.
As an international student, your rights are protected by law under the Education Services for Overseas Students (ESOS) Act 2000.
They include:
• your general wellbeing
• the quality of your education experience
• your right to up-to-date and accurate information.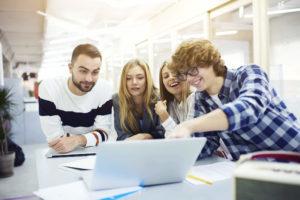 The Australasia Language College is dedicated to the delivery of quality education aligned with building a sustainable brand of excellence, innovation and integrity.
The Australasia Language College welcomes and supports students from all over the world and strive to contribute knowledge and expertise locally, nationally and internationally.
Our vision is to be the benchmark in intensive English language education.