Location

Castlereagh St Campus is located at Level 14, 233 Castlereagh St Sydney 2000, surrounded by Hyde Park, Museum Station and World Square.
Pitt St Campus is locateed at Level 5, 303 Pitt St Sydney 2000,  and just 5 mins walking distance to Townhall Station and Westfield.
The convenient locations provide you with almost anything you need within walking distance.
Facilities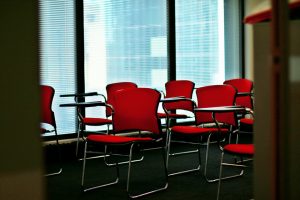 Modern and High-tech teaching and learning facility including LCD TV and projectors in each classroom. The self-study area is equipped with eight brand new computers and high-speed internet wifi throughout the campus.
Lexuries common kitchen area includes fridge, micro waves, kitchentte and several tables, chairs and sofas. Free Coffee and Tea are also available there for student enjoyment.